Production of podcasts for Radioplayer with automation and high technical quality
Thousands of radio stations in more than 13 countries are already featured on Radioplayer, including UK, Germany, Austria, Belgium, Denmark, Ireland, Norway, Switzerland, Spain and Canada. Radioplayer, which is fully under the control of radio publishers, aims to ensure access to radio programs on all digital devices, with a simple and neutral approach.
The touchpoints include car dashboards and the focus is on hybrid radio and vehicles connected to IP networks, since a lot of listening time is spent while traveling. In this regard, the aggregation of the main broadcasters under the umbrella of Radioplayer in a large number of nations intends to facilitate relations with the major automotive brands to ensure the best exposure of the radio stations within them, even with advanced forms of interaction, such as voice commands.
Live and "on-demand" radio
For listeners Radioplayer is a totally free service, without a subscription, without registration, including the smartphone app available on different stores to embrace the widest range of devices.
Radioplayer not only allows you to listen to the radio live, but also on-demand content, which can be recordings of broadcast programs ("catch-up content"), or original productions that radio publishers produce specifically as podcasts.
How does a publisher put on-demand programs and podcasts in Radioplayer?
The insertion of on-demand programs and podcasts in Radioplayer, from a technical point of view, is very simple. It takes place through RSS feeds, standard XML files at the base of podcast distribution on most aggregators and apps.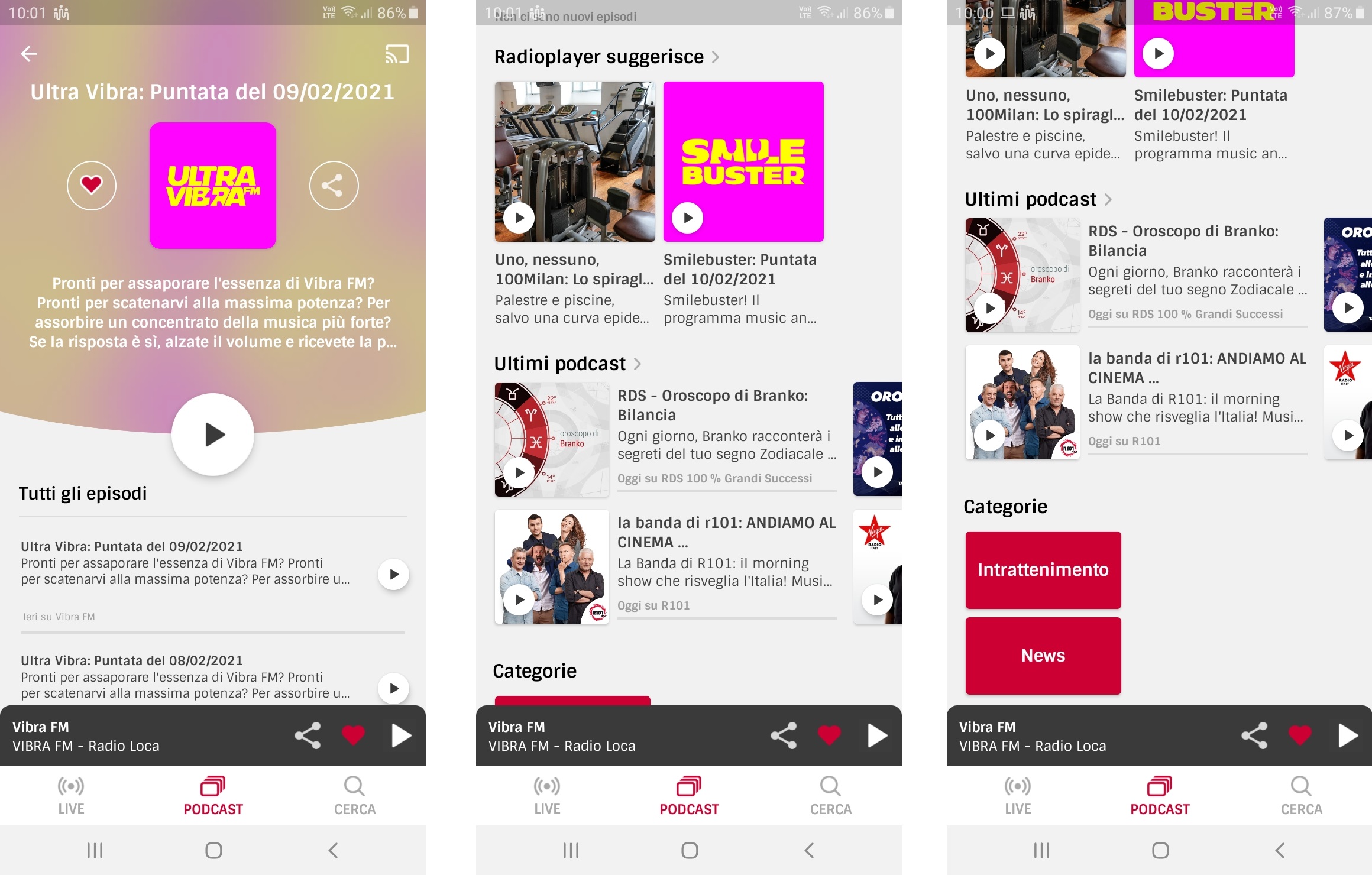 Radioplayer brings together the major national public and private broadcasters, alongside various local broadcasters. The contents available are of a high quality level, as are the expectations of the listeners. Therefore, the technical quality of the on-demand audio must also be taken care of. Radio stations invest time and money to take care of the quality of their FM signal, they are starting to pay attention to live streaming, but the sound of digital recordings must also be up to par.
The contents to be listened to on-demand can be original or derived from radio programs (this is the most frequent case): they are recorded while they are broadcast live in order to be able to provide them to listeners in the Radioplayer app through RSS feeds.
Open Radio can be of great help
Manually carrying out all the operations to distribute on-demand the programs already broadcast live is quite expensive, especially for those recurring several times a day, or when you want to eliminate certain segments such as advertising (which can be replaced with Digital Audio Advertising inserted ad hoc) or musical interludes in spoken programs (when they are not functional to the overall meaning of the transmission, remembering that with this solution it also saves costs for copyright etc.).
The workflow includes several stages, all of which can be automated with the technologies already available at the broadcaster's headquarters, supplemented by external solutions. In this regard, Open Radio can provide all the software modules which, taken individually or already natively connected to each other, allow you to complete the entire chain of acquisition, distribution, measurement and monetization of on-demand content.
Automated workflow
These are the main stages of the workflow for the publication of catch ups with indicated some tools, necessary or optional according to the desired quality for audio production.
Automatic recording of broadcast programs
Audio processing
Upload to the Open Radio Cloud
Insertion of intros, outros and commercials on the episodes uploaded for distribution to the public
Analytics
AD Serving
Automatic generation and management of RSS feeds
… Finally, the RSS feeds must be inserted, once only, on Radioplayer
In the Radioplayer management panel you can enter the URL of the RSS feed of each on-demand program, series of clips or podcasts. In this way, on the Radioplayer app, all podcasts will appear in the search results, together with the podcasts of other broadcasters.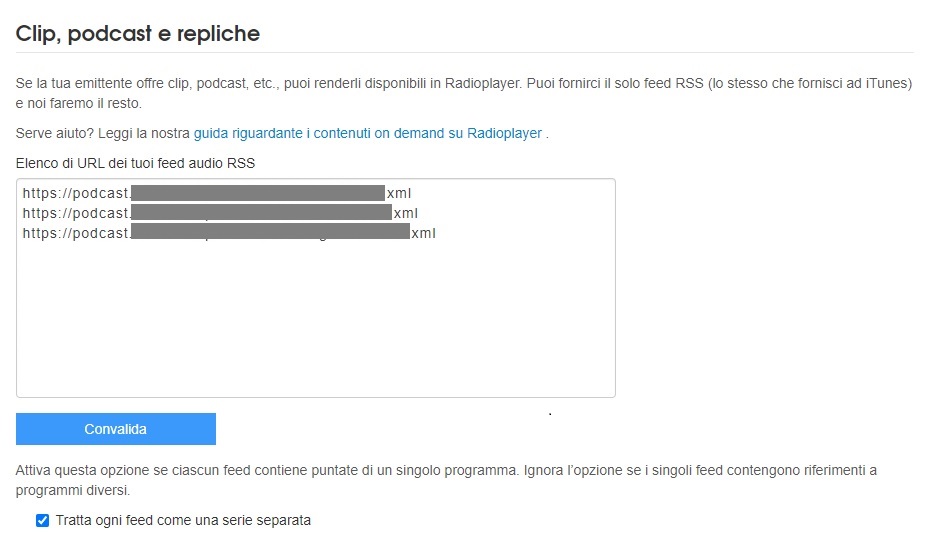 Podcasts can also be shown on the main page of your station, the same one used to listen to the live stream. In this regard, in the "Webview" field of the Radioplayer management panel, there must be no URL.
The most recent episodes, therefore also the recordings of programs already broadcast and replayed on-demand, will thus be easily accessible to listeners at the bottom of the main page of the radio station.
Each episode available on-demand, immediately
The listener can choose to receive notifications when a new episode of a podcast of their favorite radio is published. Basically, if he does not want to miss the episodes of a program broadcast live even when he has other commitments, as soon as the program is finished, the listener will receive the notification and can comfortably listen to it whenever he wants.

Broadcasters who have joined Radioplayer, thanks to M-Caster Pro and the automated production chain explained above, will be able to provide on-demand listening to radio programs without any additional work for their staff, with excellent audio quality and possibility of monetization thanks to the insertion of spots in preroll and other positions.
You can read (here) an article that presents the case of Vibra FM, which has inserted its on-demand programs on different touchpoints, including its website and the Radioplayer itself, thanks to the functions of the RCS Zetta broadcasting software combined with Open RadioM-Caster Pro.
By clicking here you will find instead a webinar (in Italian) which presents Omnia and Open Radio solutions for audio on-demand and podcasting, including an interview with Fulvio Giuliani, author of "Giuliani, il Dolce & l'Amaro" podcast, but also a journalist with different experiences and currently editor-in-chief of RTL 102.5, the most listened to station in Italy.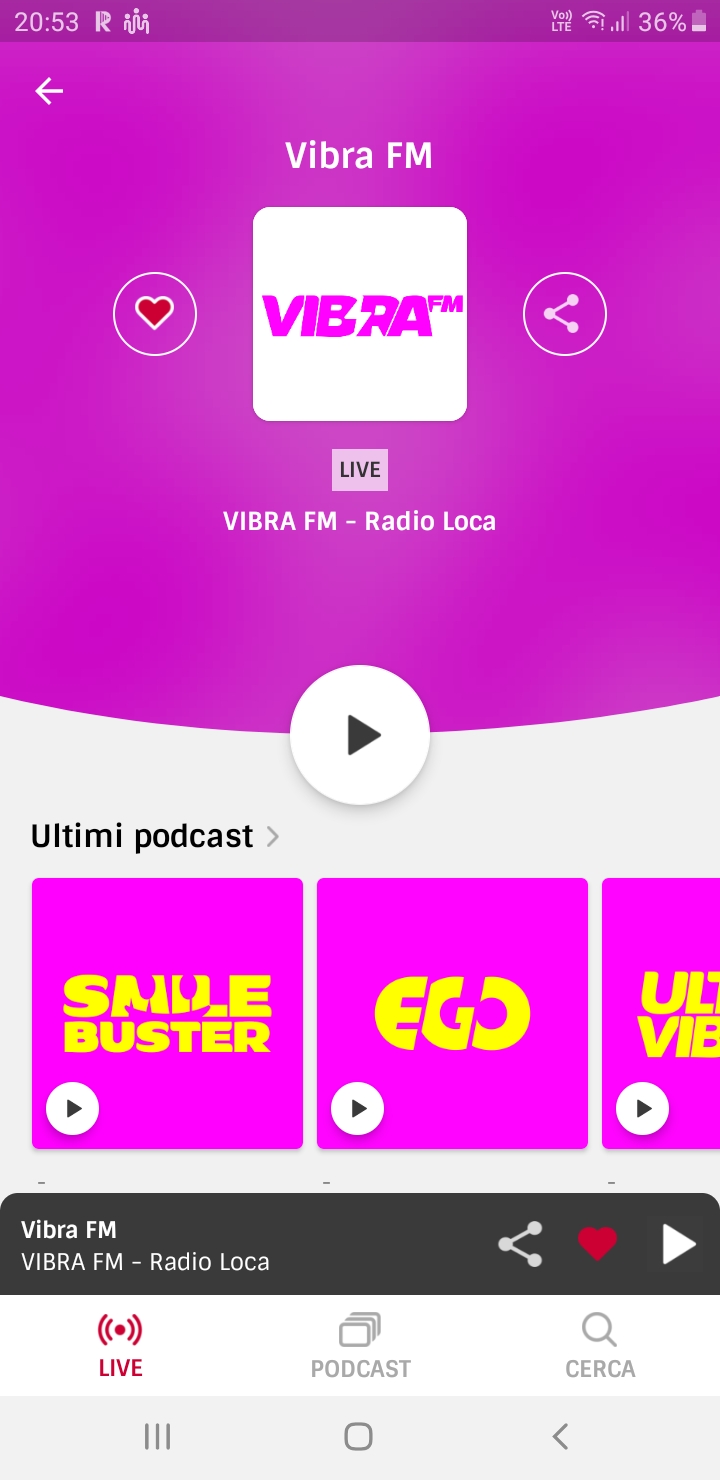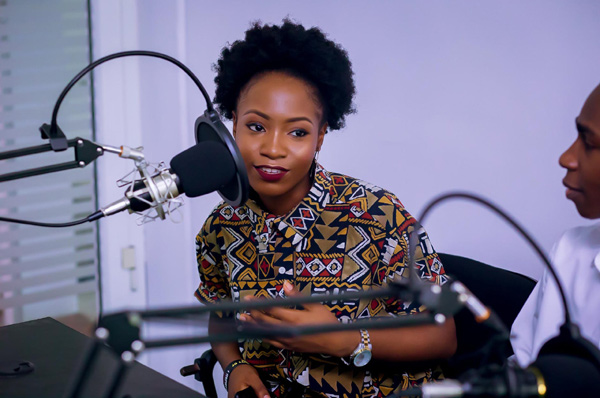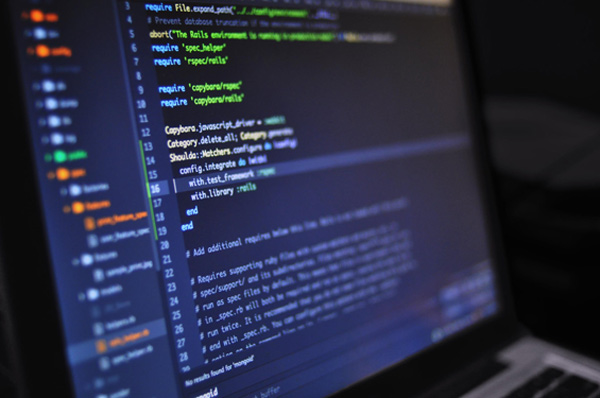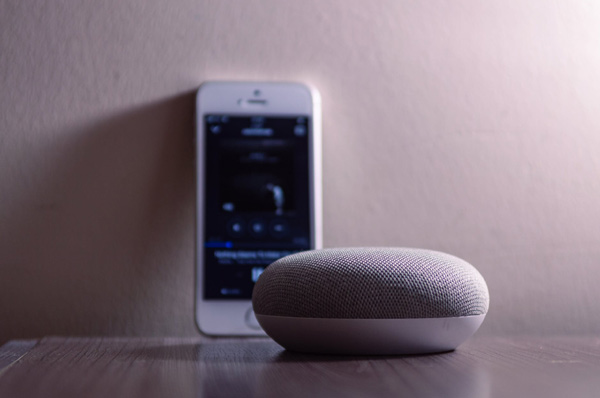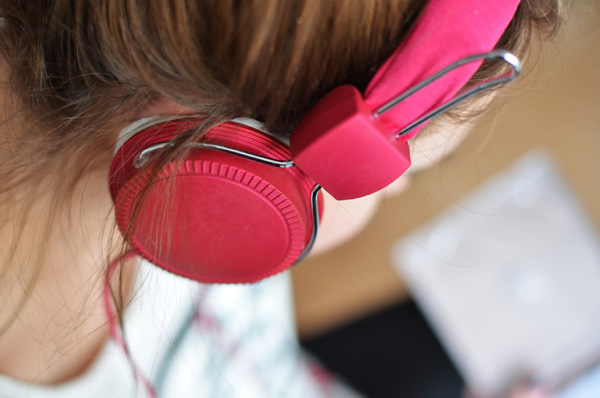 Earn money with the digital audio advertising!
Open Radio,
digital audio ecosystem.
With the human touch.
Open Radio,
digital audio ecosystem.
With the
human touch.
Platform
Artificial intelligence and software for digital audio.
Partners
Service providers integrated in platform.
People
Editorial, technical and commercial skills.
Customers
Traditional and digital publishers, agencies and companies.